Bar Alegría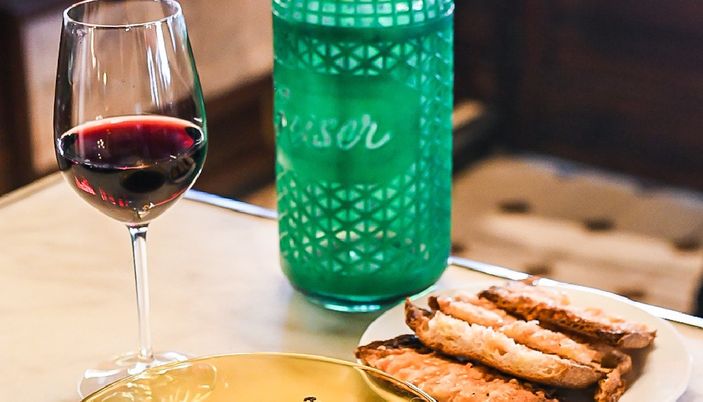 Tapas in one of the oldest bars in the city
When Thomas Abellan took over the Bar Alegría, he had on his shoulders the weight of more than 120 years of tradition, quality, and good spirits.
Good mood because, as its name indicates, the Bar Alegría became a meeting place and a place of socialization for a heterogeneous group of people from Barcelona since its opening in 1899. With the help of his father Carlos Abellan, one of the great Catalan chefs of the generation of Sergi Arola, José Andrés, and Ferran Adrià, they have kept the modernist charm of the place while modernizing its gastronomic offer. The menu now includes classic tapas and seasonal dishes. We loved the tortilla with truffles and we let you discover "El bikini de mi padre".
A nice list of natural wines.
It is absolutely necessary to book (link on their site) especially in this period of a pandemic.
Bar Alegría
Comte Borrell, 133

,

08015

Barcelona

,

Spain
Area:
Eixample left
Email:
info
SPAMFILTER
@baralegria1899.com
Website:
Bar Alegría - Barcelona
Opening hours:
Monday to Sunday from 12 to 17
Prices:
30€
Phone:
+34 933 28 33 68
Metro/Bus:
Urgell
Barcelona metro map