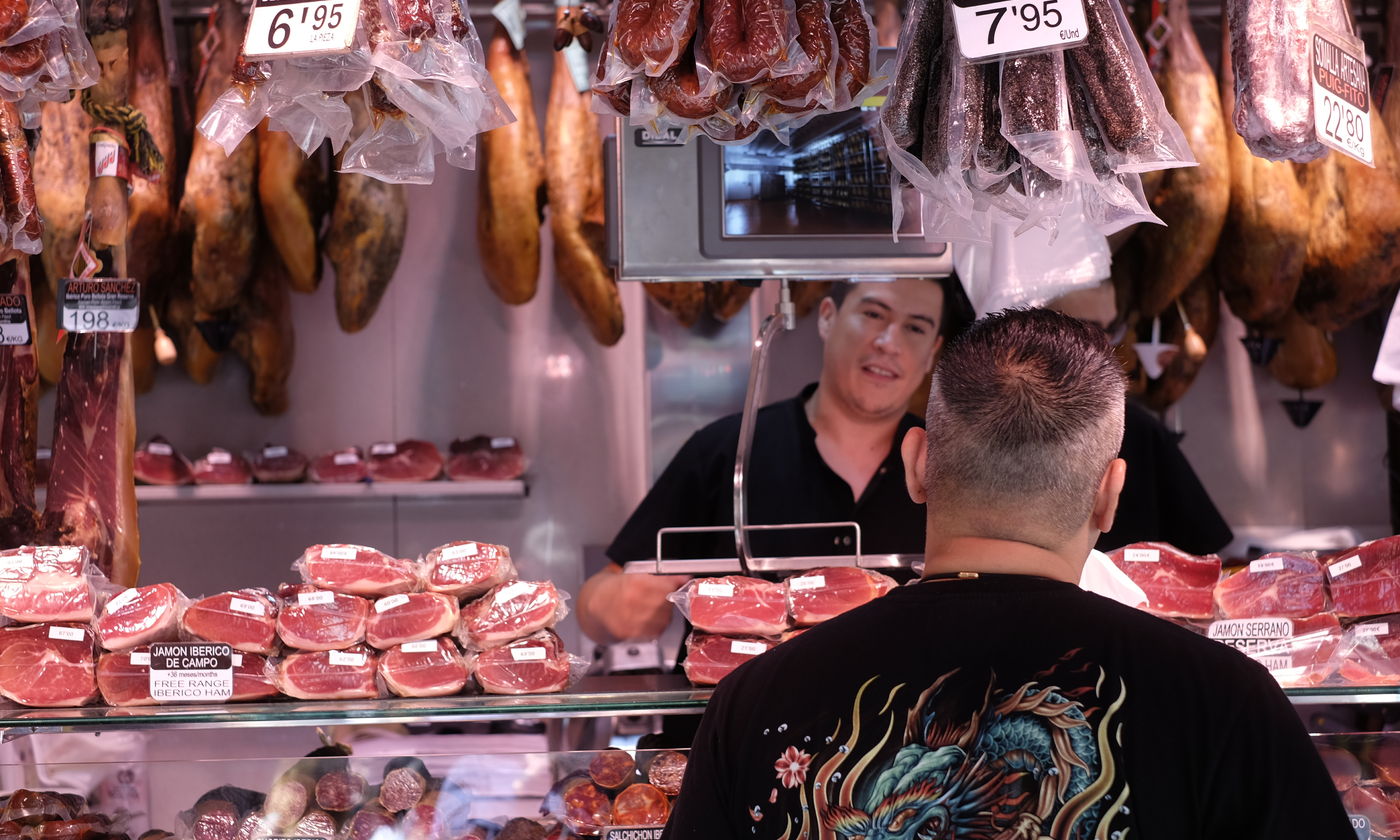 Best Shops in Barcelona - Barcelona Shopping Guide
Barcelona is a wonderful city for shopping. From luxury shops, to the young designers of the city or the shops of classic articles, make Barcelona one of the most important cities, if not the most important for the market in Spain. Beyond this extraordinary variety of styles and shops, the good news is that Barcelona is a European city at bargain prices. The main Spanish brands do not hesitate - all year round - to make discounts of up to 30% of the prices that we will find in other European capitals. Our advice is not to overload your suitcase for the trip.
Barcelona City Pass

Skip the lines tickets to :
Sagrada Familia & Park Güell
+ Hop-On Hop-Off Bus + Airport transfer + 10% discount

Book it now from € 80
Barcelona GO!
BARCELONA in Flow Motion - A fast moving short film by Rob Whitworth.
Gold prize winner at Timelapse Showfest 2014
The women's fashion is particularly well represented by the big brands that have all them stores in Barcelona, ​​but also with young creators more and more present. The man will also find easily with what to fill suitcases as well as gourmets as well. We have found it convenient to create a portfolio with designer shops and interior decoration because Barcelona is a leading city in this field.
To know:
Opening times: most of the shops and shopping centers are open from 10.00 (10am) to 20.30 (8:30pm) or 21.30 hours (9:30pm). Traditional shops open from 10.00 (10am) to 14.00 hours (2pm) and from 16.30(4:30pm) to 20.30 hours (8:30pm)
Sales: the winter sales generally begin in the second week of January and last until the end of February and the summer sales begin on 1st July and last until the end of August.
How to pay: most people pay in cash or with a credit card, when you must show your passport or identity card.
Tax Free: residents from outside the European Union may have their Value Added Tax (VAT) returned for purchases of more than €90.15.
See also all the shops of Barcelona in our directory.
Get a quote for your journey

We have teamed up with the best possible partner HeyMondo to provide you with the best possible coverage for medical expenses, cancellation, luggage and many other expenses at the best possible price. Get a quote on this page!

More

Avoid the crowd with skip the line tickets

Discover the Parc Güell in the best conditions by booking your ticket in advance. Antoni Gaudí was a visionary architect who wanted to combine the city and nature to make life more pleasant. This garden city is not only a modernist work, it is an example of urban construction that is still relevant today.

More

Visit the FC Barcelona stadium

The FC Barcelona club offers you the opportunity to visit its mythical stadium. The Camp Nou tour begins with the locker room then you will follow the tunnel that leads to the stadium's lawn ... Chills guaranteed!

More

Discover the city at your own pace!

You can never think enough about the hop-on hop-off bus tour to discover a city! It is however an extraordinary and economic way to make a first connection with its main tourist attractions, without stress, at its own pace...

More
Your comment has been recorded and will be published after moderation.
Close