Flax & Kale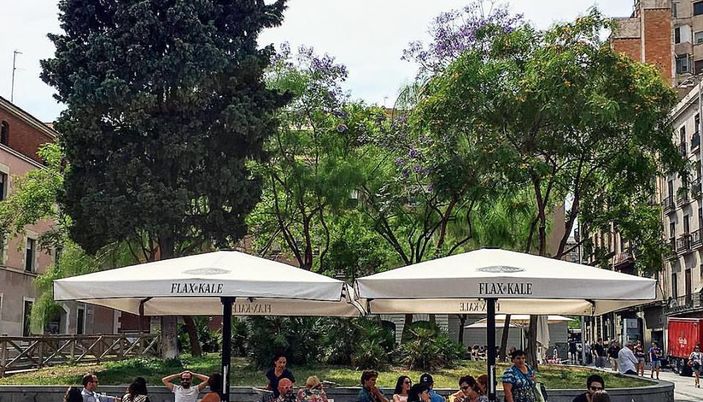 Eat better, Live longer
Teresa Carles wants you good, all her restaurants are the proof of it, Flax & Kale summarizes all this philosophy of the food.
Eat healthy to live it longer is possible! It is the certainty of Teresa Carles, the Catalan diva of the healthy and balanced restoration (Teresa's). At Flax & Kale, from the morning to the evening you'l l find dietetic but tasty foods, vegetarian but not only, which summarizes the term « flexitarian » : someone who likes vegetarian foods but remains flexible by eating time to time meat or fish. In short the ideal restaurant for those which supervise their food without dogmatism.
Not far from Plaça de Catalunya, a small walk will open your appetite!
Flax & Kale
Carrer dels Tallers, 74B

,

08001

Barcelona

,

Spain
Area:
El Raval
Email:
info
SPAMFILTER
@teresacarles.com
Website:
Flax & Kale - Barcelona
Opening hours:
Every day fom 9:30am to 11:30pm
Prices:
20€
Phone:
+34 933 17 56 64
Metro/Bus:
Universitat
Barcelona metro map